The gaming industry has evolved to a whole new level. Every day hundreds of games are released online and, therefore, have become a flourishing industry. The gaming fever has also led to the rise of .io games. These addictive pastimes are free multiplayer browser-based pastimes that one can play without having to install anything. The genre has both single and multiplayer games and has attracted thousands of users from around the world.
List of Best .IO Games
What are .io Games?
It is a common question that why are these amazing pastimes known as IO games? What does the TLD mean, and does it sound strange? Well, the IO is a generic top-level domain (gTLD) that stands for the Indian Ocean.
While developers can always choose to use a different TLD, it has just become a common practice among developers. Instead of opting for .com or .net, developers prefer the IO that marks them as a gaming website. One other reason developers use it is that it also stands for 'in / out.'
In other words, all massively multiplayer online games (MMO) that are played online and comes with the .io TLD is an IO game. They are just simple flash games that allow many people to play together in gameplay where they compete with each other in real-time.
One of the reasons we thought of creating a list of top ten IO games is because there are not many sources online that offer this particular information. While there are now hundreds of web-based flash games, we only thought to include the ones we found best while at the same time covered most of the genres. Also, another reason was that some of them might not receive the same exposure as others. Therefore, we made every effort to include some fantastic pastimes that didn't receive much attention.
Even to push the movement forwards, our list has a couple of standalone games that are only available on a few gaming-aggregator websites. While most pastimes have independent websites, gamers most commonly land on aggregator websites due to their ranking on Google and the availability of multiple games on the same platform.
History of IO Games
The first-ever IO game was launched in 2015 by the name the Agar.ioclick. In just a few weeks, the Agar attracted several players from around the world. One of the main reasons why everyone loved it was due to its unique concept and logic behind the game. In other words, it laid down the foundation for an entirely new style of gaming. It is often considered as the turning point of these web-based games.
Noting the success of Agar, hundreds of other flash-based pastimes came into the market. It is believed that a 4chan user suggested Agar.io as all significant TLD's for the same name was taken. The primary reason was that the .io domains were new and inexpensive. More so, many of the dictionary terms were still available for the .io directory.
It is with Agar's popularity that the IO domain became so popular. The first .io domain was registered in by Levi Strauss & CO. in 1998. Many of the other pastimes follow suit as they wanted the same success and popularity that Agar achieved, and luckily, they did. The reason Agar was a significant hit is that it allowed gamers to play in full-screen and was a fully multiplayer game.
While, some believe that these web-based pastimes will lose the trend with time, but it isn't any true as more and more pastimes are released every day. These hassle-free and insanely addictive flash games still make a significant chunk of the current gaming industry.
Features of IO Games
The success of IO games is no accident. They are packed with unique features that make them one of the most favorite pastimes around the world. Let's look at some of the features that make them so fun and addictive.
No Learning Curve
One of the most significant advantages of these MMO pastimes is that they don't come with a steep learning curve akin to major pc games. These pastimes are more fun and relatively, very easy to learn. One only needs ten minutes on average to get the hang of most of the flash games. They are not only easy for avid gamers but also anyone who is trying it for the first time. Even the rules are simple, and most of them come with a short and intuitive 'How To Play' guide.
While they are easy to learn, it does not mean that you can master these pastimes quickly. Honestly, they are even difficult to master than PC games as you compete with players around the world. Many don't even win after playing for weeks.
No Download
One other significant advantage of these flash-based pastimes is that it does not require gamers to download the game or any additional software to play. They are web-based games where multiple players can play without having to install anything on their machines.
More so, most of these pastimes have simple mechanics and reasonable graphics. These MMO pastimes allow the user to play in full screen, providing the same feel as PC games. They are also very lightweight, and gamers do not have to wait for the graphics to load.
One other great perks are that they do not harm your computer with a virus. Players need not worry as they do not install any program on their system. All a player needs is a PC and a decent internet connection.
Real-time Gaming
One of the unique features is that it allows real-time gaming, whereby hundreds of players can play with each other at the same time. It is one reason they are more fun for players as they can compete in real-time. However, being MMO real-time pastimes makes it even harder for players to win.
More so, players can invite their friends to compete for one-on-one or play as a team to challenge opponents. Gamers can design real-time strategies and play with thousands of other players online.
Sharing Success
It is known that players want to share and boast about their success with their competitors. But not all PC games offer the privilege to allow players to share their achievements. The same is not true for IO games, as it will enable gamers to share their scores and challenge their friends. Most MMO pastimes allow them to directly share their achievements on popular social media platforms such as Facebook and Twitter.
Beyond that, the web-based pastimes also come with a real-time leaderboard, significantly improving the gaming experience. It is one of the reasons that makes them all the more fun to play.
Global Competition
Unlike most of the PC clicker games that only allow few players online, IO games will enable hundreds of players in a single gameplay. It is one of the features that make them so popular. Multiple players take part in the same map, room, or stage of the game. All compete with another to become the champion, or in some instances, they work as a team to battle their opponent
Types of IO Games
IO games started as a random idea in 2015 and have since snowballed into the whole new gaming industry. Before, many believed the .io TLD to be related to iPhone games, but it is untrue. The fever of flash-based pastimes is such that it does not seem to slow down any time soon.
One reason that these addictive pastimes became an instant hit is that all of them are unique. More so, the graphics and animations are simple, making it very attractive for gamers. They have numerous genres, and they keep on expanding with every passing day. Let's look at some of the common genres in the IO games.
War and Strategy
What time of war pastime do you like? There is an IO game for every scenario, be it an old-style war where you are defending your castle or a modern war game where you fight with advanced gadgets.
Gamers can find both multiplayer games where you compete with an army or even solo games. The market of IO games has been continually growing, and no genre is not available in flash games. Many new games introduce entirely new perspectives.
Arcade
While IO games are just a few years old and bring a new touch to gaming, but that does not mean that it would drop one of the major genres, such as the classic arcade games. The new web-based arcade pastimes bring a unique opportunity for the 90s generation that enjoyed their classic games.
Players can now enjoy their arcade pastime online and that to compete with other players from around the world. Can you imagine how much fun it would be to play Snake online? Gamers can enjoy playing hundreds of similar arcade games.
Imaginative and Futuristic
Another exciting genre is the futuristic game where it pits you against massive bosses, aliens, and weird-looking creatures. What adds to the fun is that there are hundreds of other players competing for the same. In other words, the MMO game is a great example that demonstrates the power of the community.
Players can go solo or tag team with their friends to win the game. It is a great time for gamers as they can enjoy almost all types of pastimes with a flexible configuration on their computer and decent internet connection.
Playing with a few friends is fun, but what if you were put into a gaming environment with over a hundred players? One can enjoy non-stop action from our top IO games picks. Momentum is crucial, and these pastimes offer a lot to keep players on their toes.
You may feel you are a pro player but wait until you battle against gamers from worldwide. A key strategy of playing IO games is to stay patient and collect as many points as you can. It is all about catching up slowly up to the top player on the leaderboard.
Rules of success for new IO games
While there are many IO games online, it does not mean that there is no room for more. The industry is still growing and has space for web-based pastimes that take a unique perspective. We have put down some basic rules of success that can help new game creators. However, these rules are also a reflection of how most IO games are and are a good starting point for new gamers that wish to know more about the burgeoning gaming industry. Here are the points for success:
Players should be able to get into gameplay with one click.
It must be easy to learn but difficult to become a champion of it.
Players with excellent performance should have more authority, which in return will encourage others to perform better.
Make it either competitive or cooperative.
It must have easy-to-use game controls.
Top Ten IO Games
Slither
Slither is one of the most popular free battle arena games that has been around for some time now. The idea behind it is to play as a snake in an agar like gameplay whereby players' main aim is to grow in size and at the same time, take out other player-controlled snakes. It is a way to relive the times of Nokia's game - Snake, but the significant difference being that Slither is online, 3D, and colorful.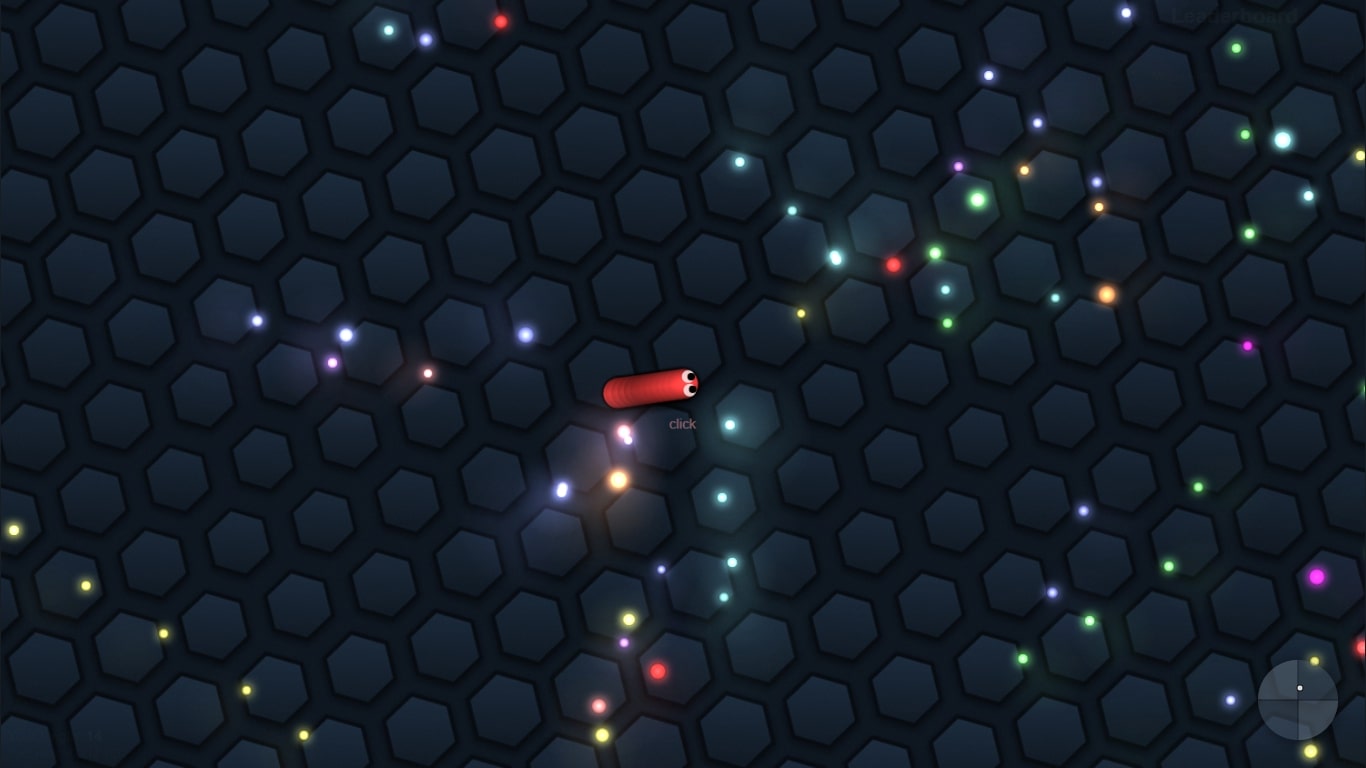 The entire map has small pellets that work as food for snakes. Players have to collect these glowing light bulbs/food pallets that will help them grow in size. One can even increase the size by eating up an enemy snake. While the main aim of the game is to survive for as long as possible, some gamers tend to not only survive but become the most significant and baddest snakes in the game to top the leaderboard.
Slither is one pastime, other than agar, that took the world of flash games by a storm. Players can enjoy the classic slither game. While the snake steadily grows as one feeds the food pellets, winning does not come easy as there are multiple players in the same gameplay. But don't worry, players can keep trying until they lead the leaderboard.
Slither is very simple, intuitive, and offers ultimate fun. Maneuvering is essential, as colliding with other snakes will lead to elimination. No matter how big or small your snake is, as you can always be eaten. Players have to ensure that the head of their opponent's snake collides with their body to eliminate them. One must also remember that once a snake dies, it will breakdown into food pallets that anyone can eat. Hence, eat up all you can as others will surely take the food from your plate.
Ninja
Ninja is a fast-paced, 2D multiplayer shooter flash game. The game is simple and straightforward that equips players with a diversity of weapons. Players can either play as a guest or register. Those who have registered can monitor their game records and achievements in the user profile section.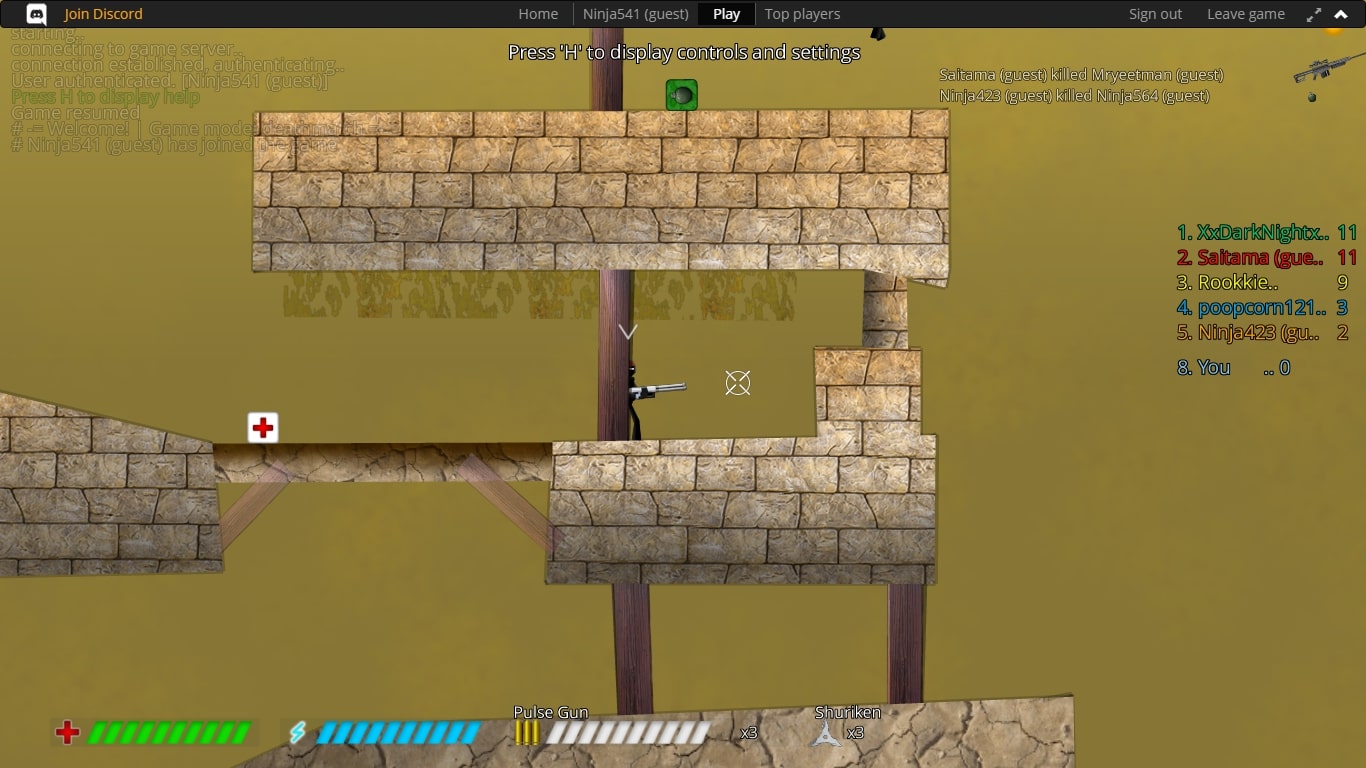 Ninja has two modes - Deathmatch and Capture the Flag. In the Deathmatch, the main objective is to achieve the highest kills. A player fights against every other player in the world.
Meanwhile, in Capture the Flag, you have to play alongside a team. The main objective is to capture the flag of the enemy and place it next to your flag. The team that captures three flags becomes the winner. Interestingly, battles occur mostly in a variety of different maps.
In the game, players have to maneuver and use their weapons in a way to defeat their opponents. Each kill will seem unique due to the law of physics. When it comes to
Strategy players must go use the law of physics to take the upper hand. Gamers can make their attack lethal by shooting from a higher position. It will increase the energy of your bullets, and as all know, gravity hurts. Ninja also equips players with grenades, RPG rockets, and other heavy armories.
While. Players can use the objects as shields, but one must remember that shockwave from explosions can quickly get through these barriers. Akin to many of the action games, headshots kill the opponent quicker than the torso. Ninja also comes with teleportation gates that players can use it to their advantage.
Wings
Wings are one of the most addictive 2d shooter IO games. It is enjoyable as a player starts as a fighter pilot of a small aircraft and then gradually goes up the rank. Each player starts at the same position but hopes to top the leaderboard.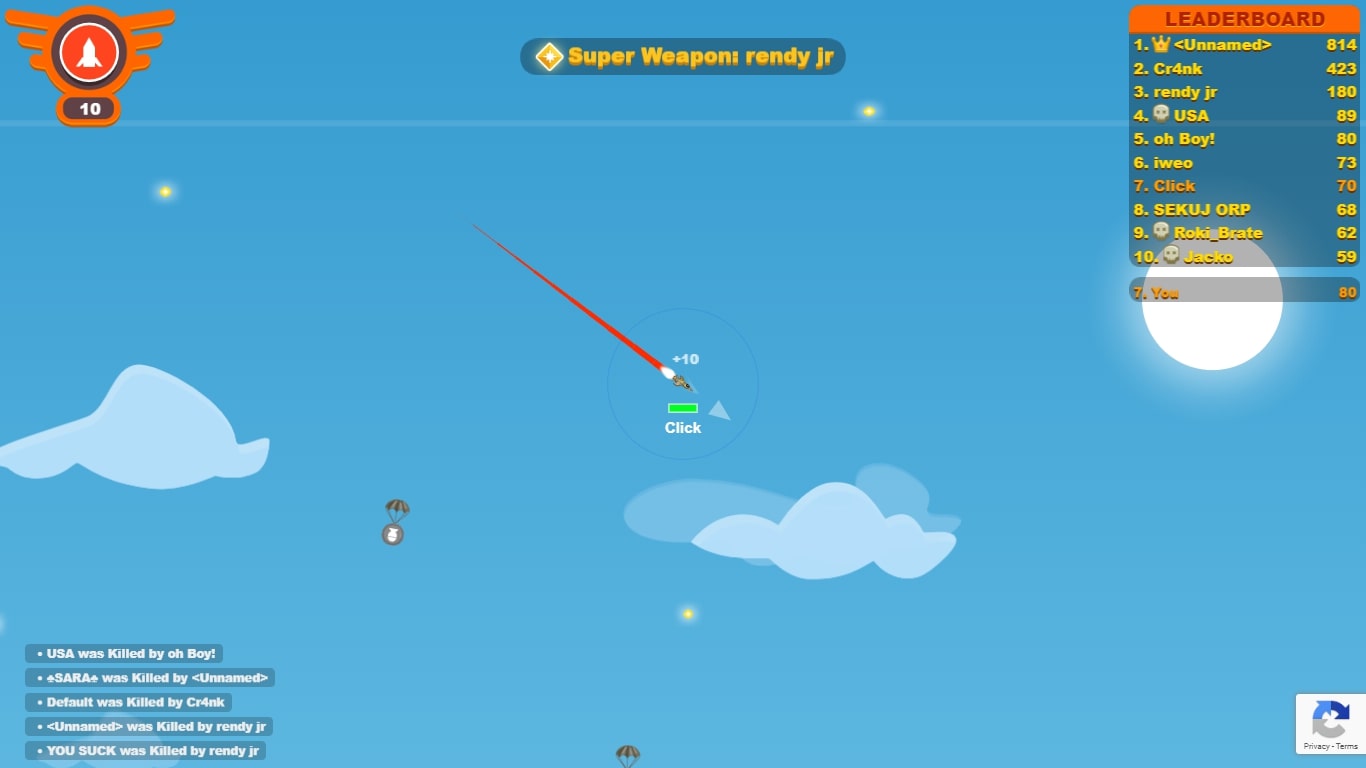 All a player has to do is fly around and strike down anyone that dares come in front of you. Players are armed with ten different weapons, which they have to pick from the map. The main objective of the Wings is to strike down all other players on the map. If you feel you want to take it easy, then remember everyone is out there only to destroy each other. There is no space for mercy! As others will try to eliminate you at some point. Therefore, it is best to take the first shot.
The map has glowing orbs and a weapon basket. Players have to collect the orbs from healing their planes, while the weapon crate will give random weapons that one can use to kill their opponents. The arsenal that one secure in the map are far stronger and more powerful than the default gun. There are many weapons, such as missile launcher, Tesla cannon, and more. Apart from skills, a player also needs a bit of luck to secure a robust weapon crate.
Playing Wings is simple; all one has to do is maneuver around and shoot to take down enemy planes.
Diep
Diep is one of the older 2D shooter strategy survivor titles. Many consider it as the best of the best flash-based pastimes. One plays like a tank to destroy the object and tanks of other players to score high. Players can leverage the point they earn to upgrade the tank. Gamers have the liberty to choose different body styles for their tanks as they level up. It even comes with various power-ups.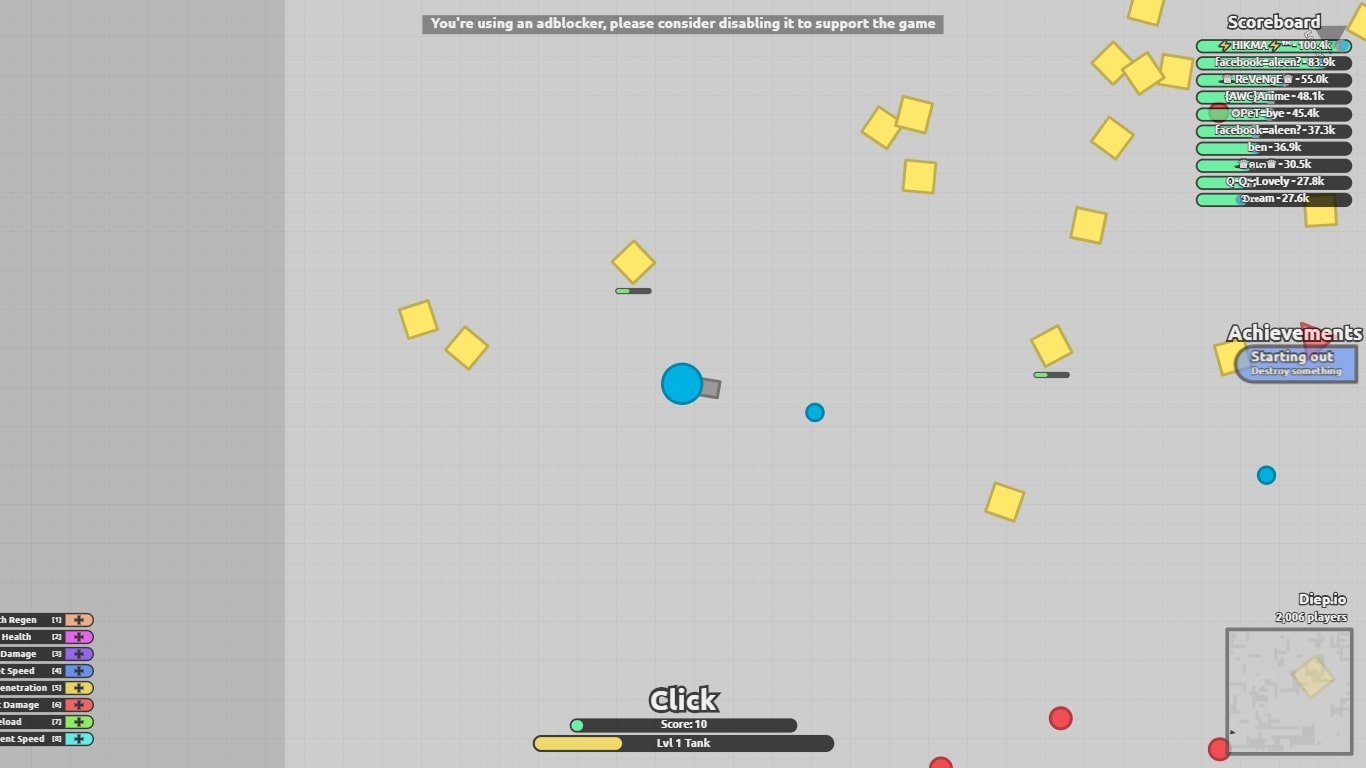 Some of the upgrades add-ons include snipers, machine guns, triple barrels, and more. Apart from customization and various strategies it caters, one other great thing about Diep is the different modes it offers. One can go solo or even play like a team. It also comes with a Mothership mode where the entire power is with the player. Diep is highly addictive and can keep players online for hours, if not to play, but to even experiment with tank modifications.
The 2d shooter title has only one rule, kill or die. With every ten levels, players will have the liberty to modify their tanks. The level up will also change how one can shoot. Akin to most of the IO games, the Diep also comes with an in-game leaderboard. It is essential for players always to keep an eye on the leaderboard from the start as it will help see their growth in the future. The best way to score better is to keep changing your position so that you can easily aim at enemy tanks.
Gats
Gats is a fast-paced arena shooting pastime that comes with intense gameplay. The concept of Gats is simple - choose your arsenal, enter a map with players ready to battle, and kill them all. It is a tactical game where a player has to control a single character and fight with players from around the world to rule that particular arena. It equips players with a range of equipment such as rifles, machines, and pistols, to combat the enemy. Gamers have the liberty to modify few aspects of weaponry such as color.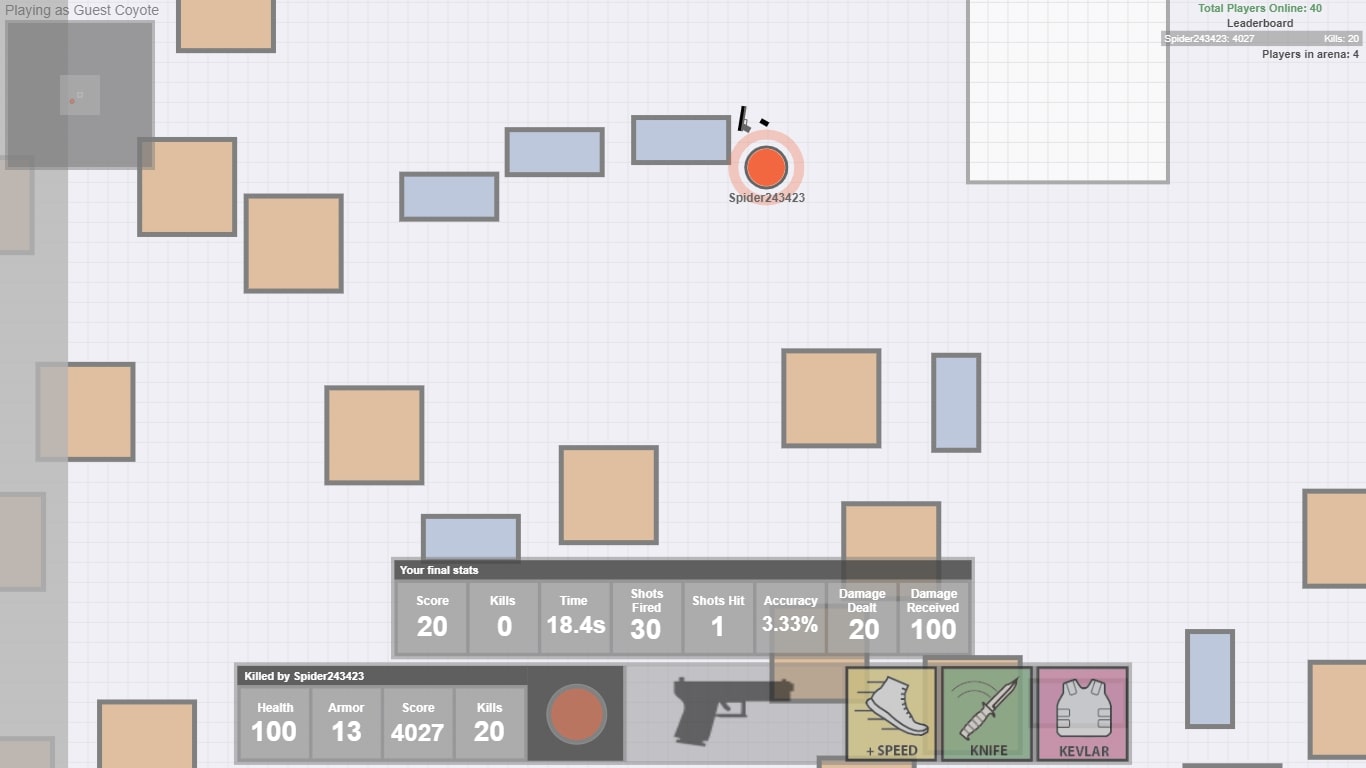 Players gain points by defeating other players. The wealth of points is used to unlock various perks and abilities. Interestingly, Gats packs over twenty thousand perks so suit almost every player. Gamers can view their track record at stats.gats.io.
Playing the game is relatively easy and has basic controls, such as WASD key maneuvers. To shoot, one must use the left click of the mouse and R key to reload the weapon. One press the Spacebar to utilize the advanced powers. Gamers can leverage the perks that they receive after eliminating their opponents by clicking on the yellow upgrade icon.
When it comes to strategies, players not only have to kill their enemies but also shield themselves. Therefore, one must use the objects in the game to take cover from the shelling. A great time to attack the opponent is when they are reloading.
Players receive award points when they dominate that square in the center. But one must remember that it is a dangerous place to be like every other player is looking to rule the square, and it is challenging to defend your position. One other important point to remember is that heavy armors will cut down your speed.
Gats permits only sixty-four players per arena, and the map resizes depending on the number of players. Therefore, gamers don't have to travel a lot to witness the action. The area beyond the map is covered with fog. While players can survive the fog for a short time, it is best to avoid it.
Brutal
Brutal is a fantastic MMO pastime that is filled with action. Made by the creators of Wings, there is no doubt that it would have all the fun that a gamer is looking for. It is a car-based flash game where a player controls a car that is on-boarded with a circular flail. The idea of Brutal is that players must increase the size of the flail in a bid to destroy their opponents. Players have to throw the flail on to the enemies to eliminate them.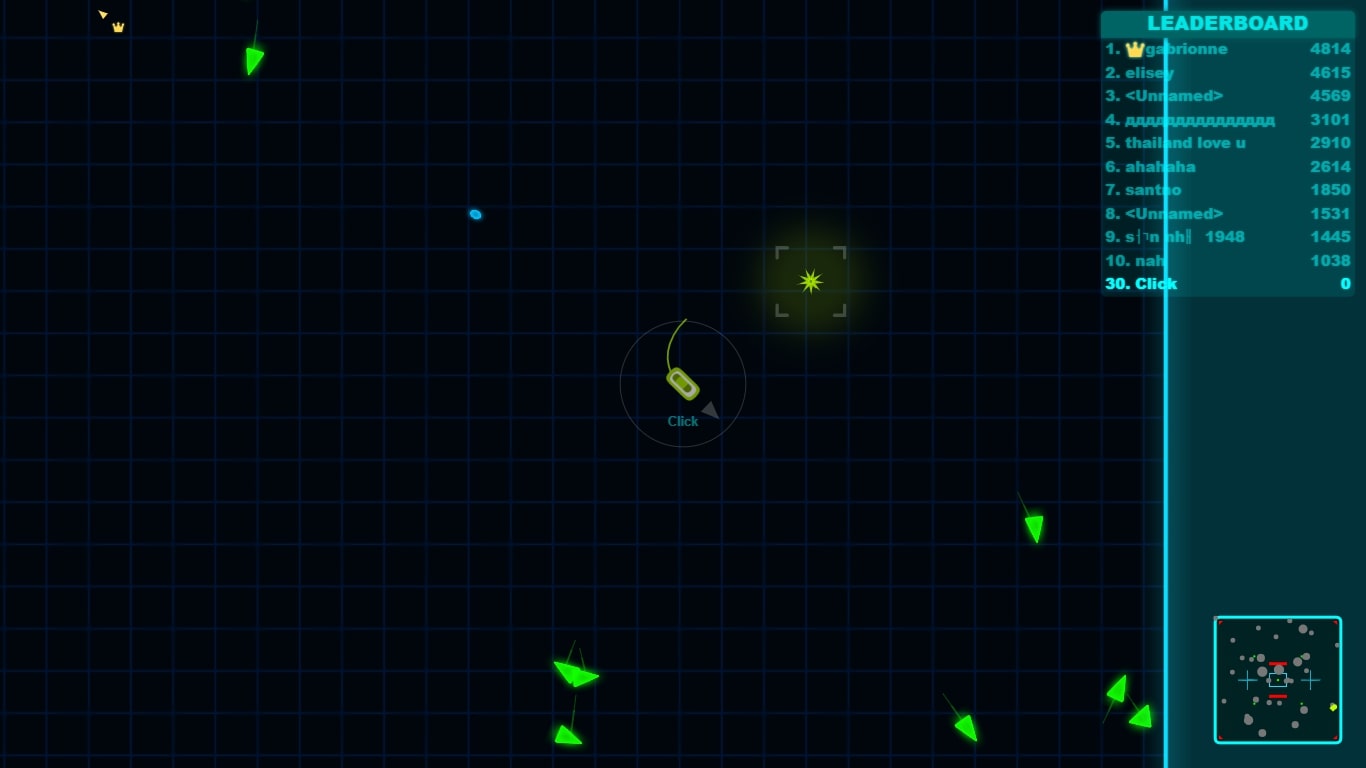 To grow the flair, players have to collect energy from multiple sources and top the leaderboard. The main objective for the gamer is to dominate that particular arena. But it is not that easy, as apart from enemy flairs, there are black holes in the abstract world that can swallow anyone.
Playing Brutal is easy, but mastering it is very hard. One has to click to release the flair and click twice to return it. One must also remember that green sentinels in the arena will loot your energy if you don't pay attention.
The game is entirely based on 2D physics, and after playing for some time, you will be able to control your car quickly. Also, with time, players can develop their smart strategies and defeat their opponents. Either you push them the wall or draw them to the center, the choice is yours. It is brutal as you spike the tail to eliminate other players. If you fail to hit, then you are sure to get killed.
Zombs
Zombs is a pastime for all the gamers that love zombies and the classic tower-style defense game. In other words, it is a tower-shielding pastime where a player has to construct a base from the ground up and then defend it against waves of zombies. Apart from protecting, one must ensure to keep upgrading your base to fortify it.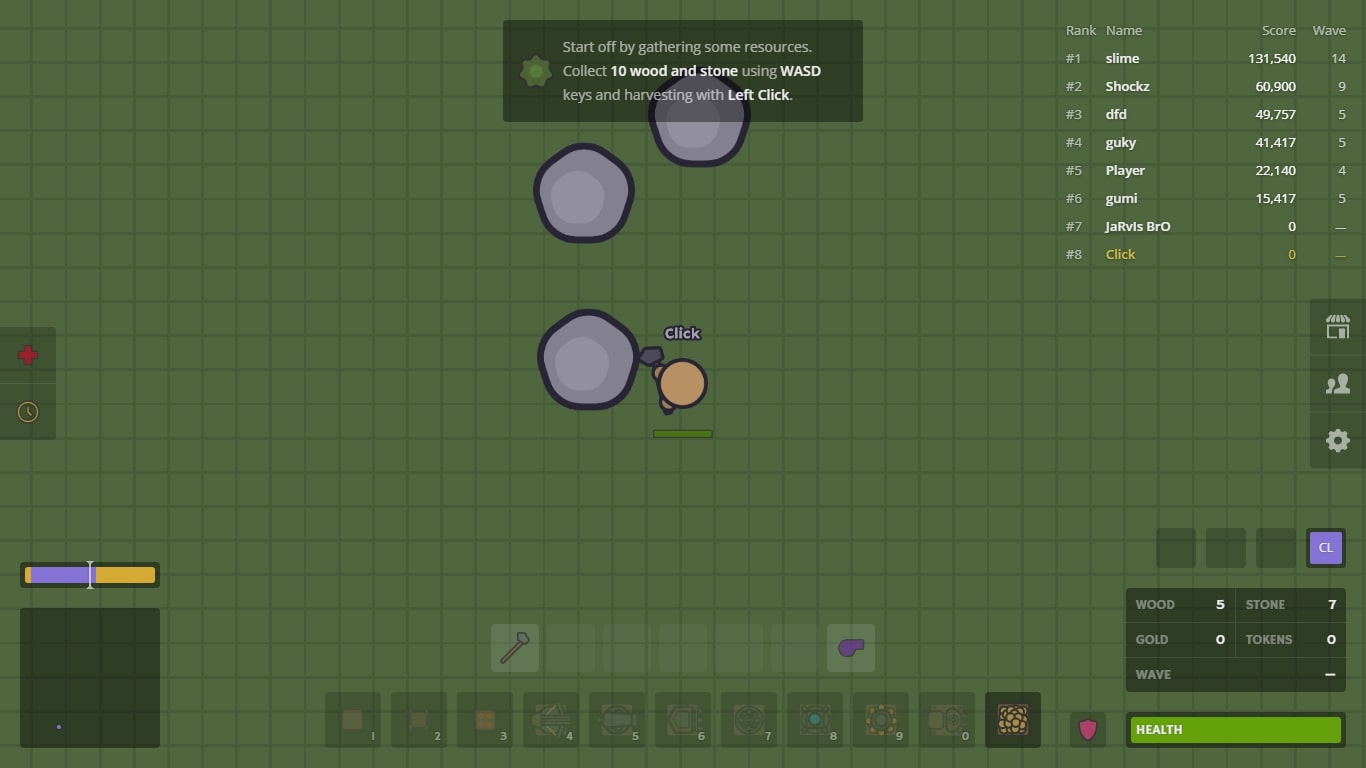 If you think strengthening the base will do the job, then you are dead wrong as the unceasing wave of zombies becomes stronger and more powerful. Let's see how many nights can you make it through?
Building a base is fun, and while one might seem to have got everything right, zombies will spawn unceasingly and destroy your base.
The first thing one has to do is place the gold stash to start building the base. The key is to grow as fast as possible, as zombies will breed quickly. One must collect the stone and wood as resources to build the tower. Also, it is best to start building gold mines so that you generate gold. Gold is the key currency in the title that helps one to purchase items and even upgrade the tower. Also, players must build more turrets to protect the stash of gold.
The best way to defend the base is by building the wall. Well, no one is new to the phrase 'Build The wall.' Players gain more points and keep growing stronger as they survive every passing night.
The best way is to build almost eight gold mines at the soonest to maximize the gold wealth. One can use the gold to purchase upgrades that improve the weapons to defend the towers. Similarly, upgrading the wall is equally essential to cease the wave of zombies.
Gundar
Gundar is one of the most entertaining multiplayer IO pastimes. The first-person shooter game offers an epic arena-style battleground. The main objective is to shatter or blow up enemies' gem. One must remember that everything in Gundar is destructible.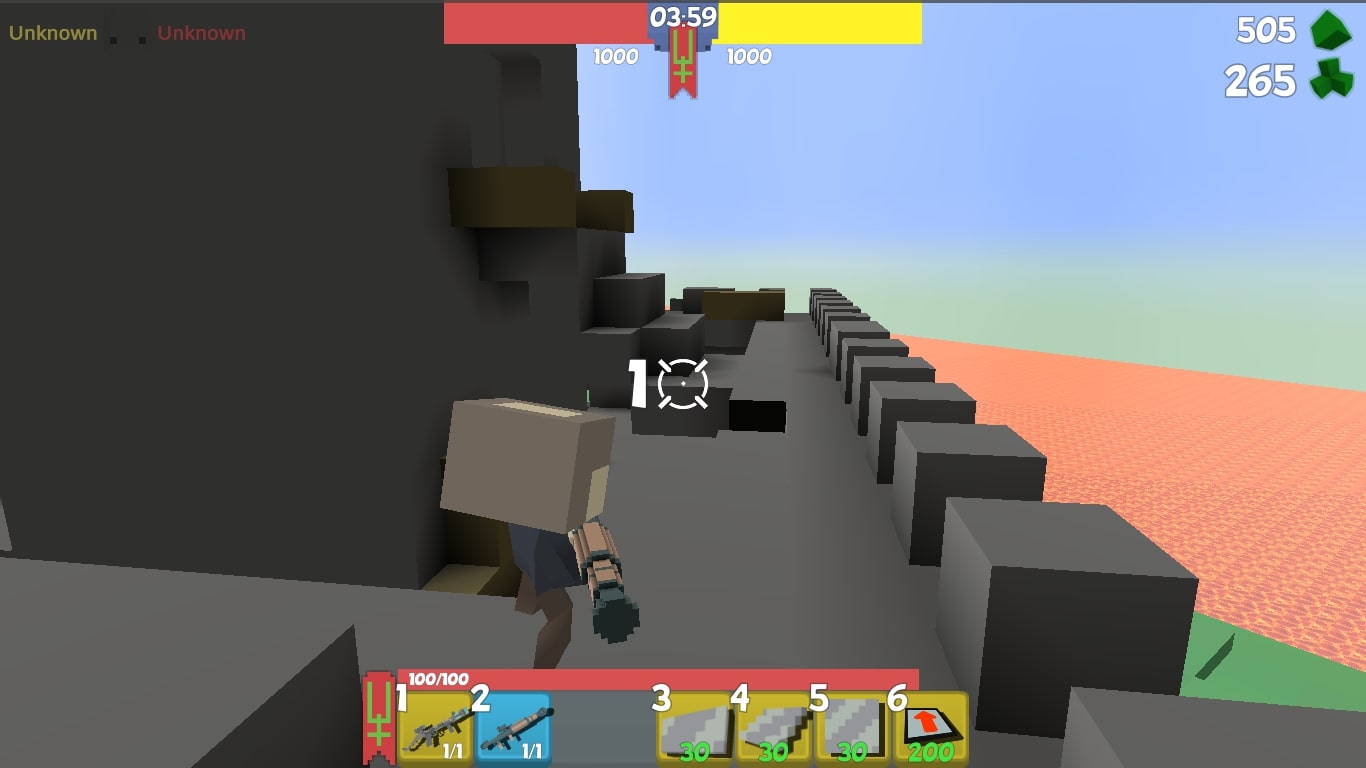 Therefore, one must plan the strategy before attacking their enemies. Therefore, there is no place to hide as the enemy can even destroy every particle in the arena. One can not also find a place to snipe as all things on the field is destructible and burns. Players can build walls, weapons, and more. One can find advanced and powerful weapons in the arena, but it is also essential to know how to use them. Even though Gundar comes with block pixel graphic akin to Minecraft, one must understand that this is no game for kids. It will test your ability to the fullest and certainly get on your nerve with its difficulty level. You may be a pro gamer, but don't be fooled; many thought that and fell down the chaos. One good part of Gundar is that the skills you gain while playing will help every game in the long run for other gamers.
Gundar is not only about shooting; it has more to it. One has to learn how to play in a teamwork environment and strategic planning. While your bases may never seem to be too strong for the enemy, eventually, if you plan your strategy, it won't matter much.
Unlike most IO games, Gundar is a 3D title that has buildings, mountains, and many other objects. The blocks one destroy are utilized to construct walls and other things. The main aim of Gundar is to destroy opponents' gem while simultaneously ensuring to safeguard your teams' gem. Each round has ten minutes, and the team that has the strongest and healthiest base wins.
The two teams are distinctive by the color - yellow and red. For the first one and a half minutes, there is a wall that blocks the center of the arena that allows each team to fortify their base and set traps. Players also receive points that can be spent to purchase weapons and character skins.
There are two types of weapons in Gundar - primary and secondary. The primary is the essential arsenal, such as sniper, flame thrower, and more. These weapons kill players but don't damage the terrain. Meanwhile, the secondary weapons can destroy almost everything as it contains grenade launches, RPG, and more.
While there is no place to hide, players can transform into the bush by standing still. As a bush, other players can't see your name and health.
Monarchies
Monarchies are one of the most interesting real-time IO titles. In the game, players have to build a hive and control a queen honey bee. It is a unique pastime and offers unlimited fun. Once the hive is created, one has to set other bees to work.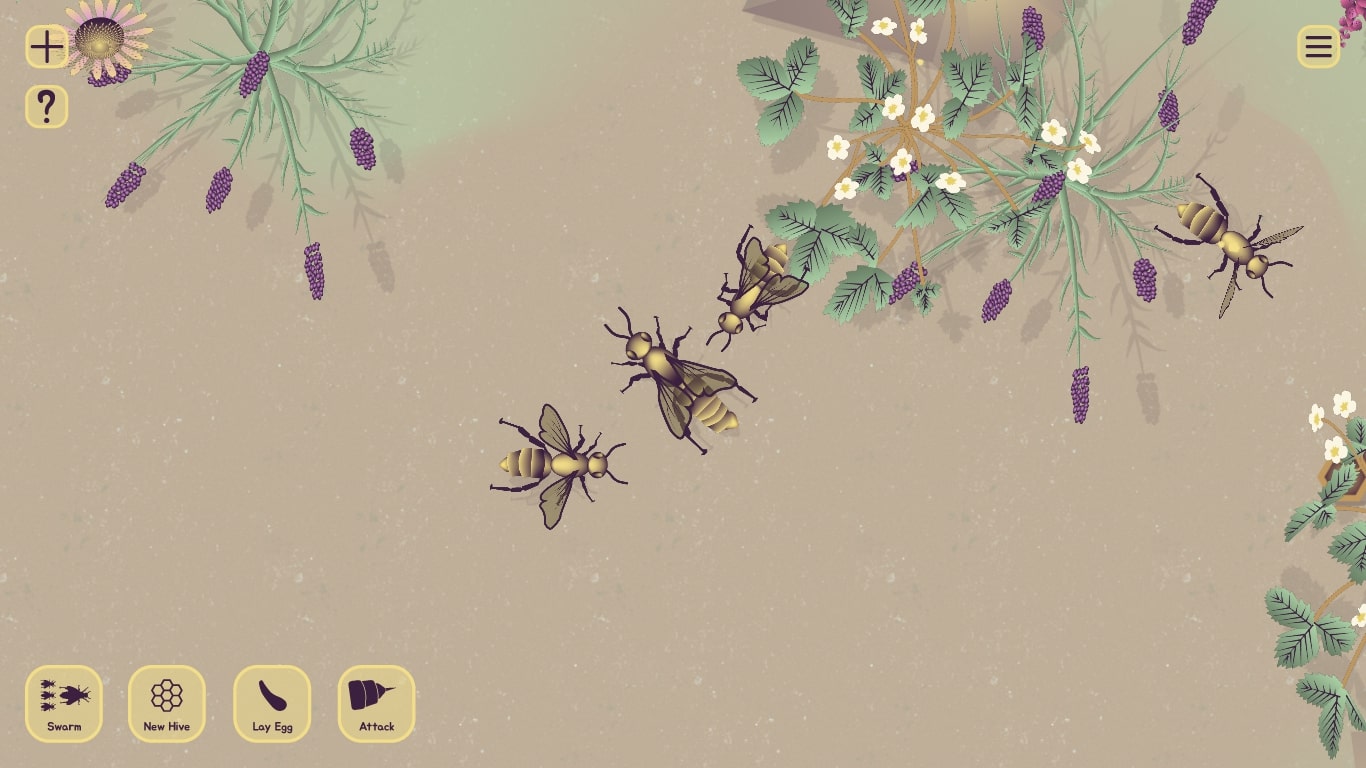 These bees can overs the brood to birth new bees or forage flowers for pollen or even make new cells on the hive. One other important thing that worker bees have to accomplish is to protect it against wasps and their players from around the world.
Playing the game is very easy, as one has to only press and hold to the place you want to travel on the map. Players can even use the arrow keys to maneuver their queen bee. Next, one has to place a hive by clicking on the 'New Hive' button. To lay eggs, click on the 'Lay Egg' button. The entire gameplay is intuitive and straightforward, making it very easy for even new gamers to play.
Foragers or the worker bees gather pollen and nectar from flowers and return it to the hive. Meanwhile, the nurses collect pollen and cater to the larva, which would, in return, change into mature foragers. More so, Builders in Monarchies consume honey to create new cells.
While all that may seem hassle-free and easy as pie, it isn't. There are other players/rival bees that will attack your hive and even wasps. For that matter, players can press Attack that would buzz the alarm and alert worker bees to attack the incoming enemies. One of the most significant advantages of Monarchies is that it allows players to create an account. With the gamer profile, one can purchase new bees and skins. There are a wide variety of bees available such as cat bees, blue bees, bumblebee, and many more.
It is best to start with a solo mode and warm up against computer-controlled bumble bees. One reason it is good to start by playing with AI-controlled bees is that it will have the same ability as your queen bee, and players can imitate their gameplay to get the hang of it.
Another trick is to gather all the worker bees into a group before pressing the Attack button to alert the bees. Also, it is essential not to allow mites to invade your hive as it will kill all reproduce. Therefore, it is best to toggle attack at the quickest when you witness an attack from the mites.
Meanwhile, in the multiplayer mode, players' main aim is to keep the workers' bees alive to take the top spot on the leaderboard.
DeadWalk
Want to save the world from a zombie apocalypse? Then Deadwalk is the best game you will find on the market. Players will enter when the zombie apocalypse has begun, and only a few of the brave and smart humans are alive, one of them is you. Do you believe you can survive for long as the bloodthirsty zombies are everywhere? Players are equipped with new weapons, and all they have to do is to try to endure for long.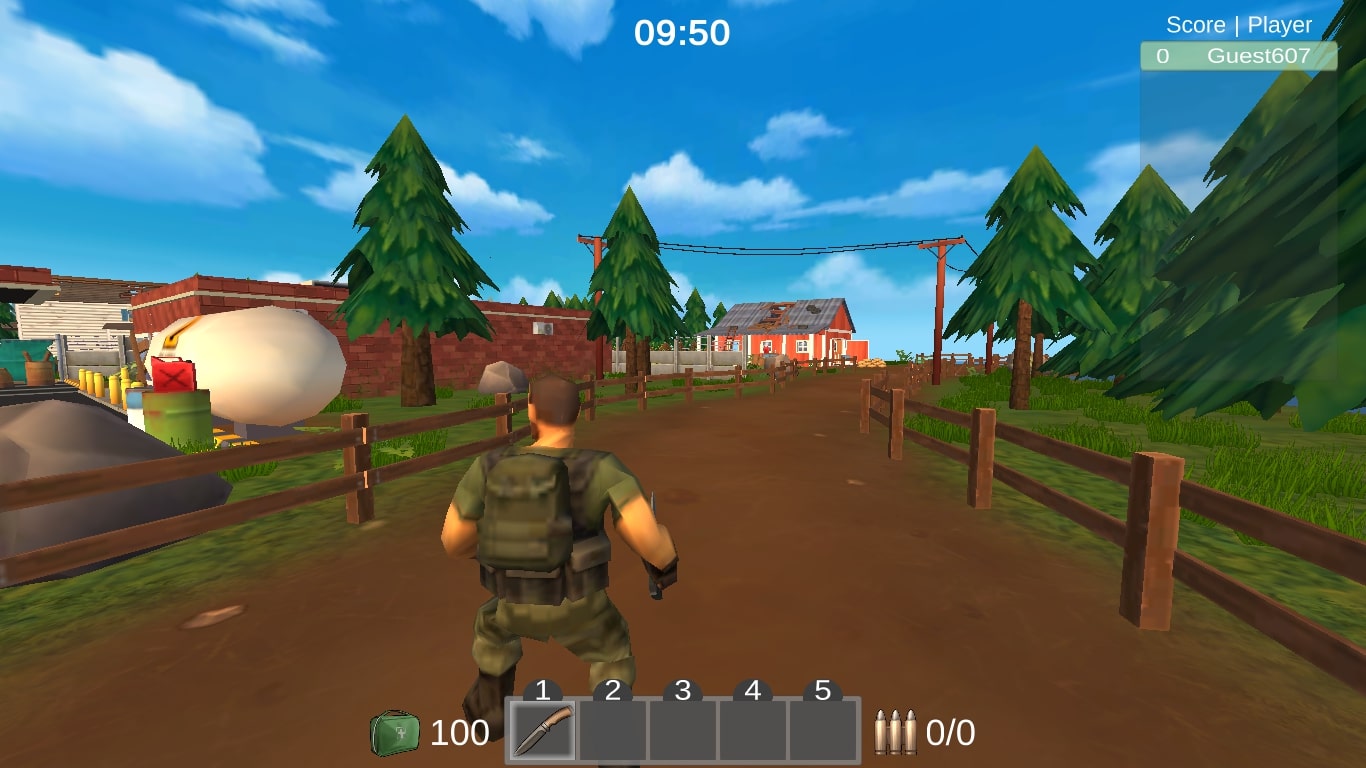 The zombie apocalypse has begun, the world is filled with bloodthirsty zombies. A handful of brave humans are doing everything they can to survive. You are one of those humans.
Do you think zombies are your only problem? Then you are dead wrong. The DeadWalk title even has opponents that aim to take you down along with the zombies. Players start with a knife and then have to scavenge for guns and other weapons by running around the map. Various weapons are placed on the map, and it is somewhat like a flash-based PUBG.
Therefore, one has to be quick to pick up weapons with ammo. The DeadWalk title has a lot to offer from great 3D graphics to a lot of in-game actions. One must remember to upgrade weapons while fending off bloodsucking zombies. Taking down zombies is easy as they do not run but maneuver very fast. Therefore, momentum is vital as the player has to keep running while running. Another trick to surviving for longer in post-apocalypse time is by using stealth to move around.
Try to hide in the building to gun down zombies and other players. But make sure that you are not cornered to a wall. One must try to shoot down as many opponents and zombies to win the time-based title.
The above were our top picks. There are plenty of more games then our list of the top ten best IO games. We have only listed the few them that covers most of the sub-genres. The number of games keeps growing, and it does not like the Indian Ocean (IO) will dry up anytime soon.
The web-based games have everything a gamer is looking to play. Everyone deserves to have a multiplayer game that is online, real-time and offers unlimited fun. Players must only remember that it will take some time before they see their name on top of the leaderboard.